Night Owl Photography Baby Registry
If you book before your baby shower you will receive an email with these business sized cards you can print out and include in your baby shower invite registry lists. Or display on your Facebook, email etc.
Family and friends can purchase credits that you will get to use towards additional sessions, Prints, canvases or other products you'd like to purchase after your Newborn session.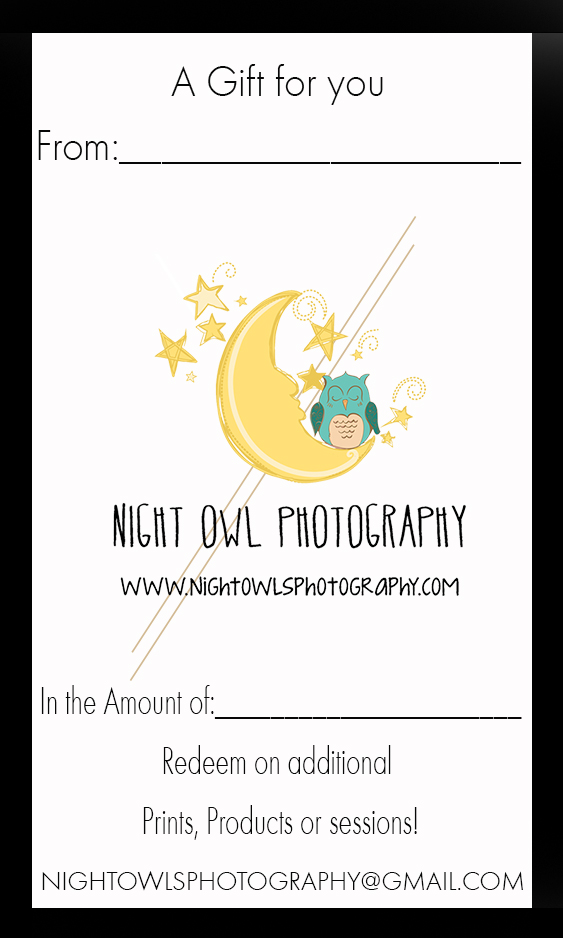 In return they will be emailed a gift certificate to place in their gift or card!
We keep a running total of all the credits you recieve so you don't have to!